Pantages Theatre Seating Chart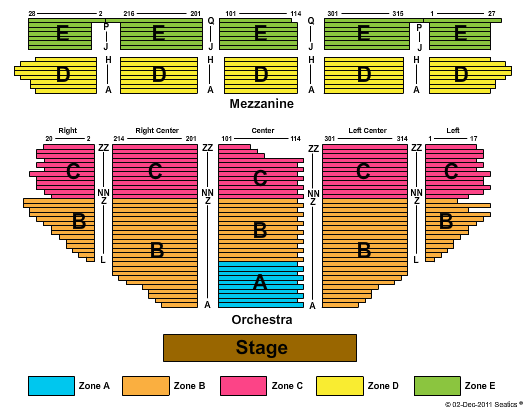 Pantages Theatre is an impressive art-deco structure that has the style and grace of a theater of the film age. It's design is marvelous with an elegant starburst chandelier suspended below a blue backlit upper ceiling serving as a centerpiece for the auditorium ceiling. This creates a hypnotic effect that has captivated photographers especially considering the cloud projectors installed in the original setting according to historic photographs.
Whether you're in the orchestra or the balcony seating areas, great care has been made to limit the number of obstructions to offer unbroken views of the shows and events on stage. Also, to allow guests to look at the gorgeous art deco design in between acts or before the show begins. Also, this seating capacity was chosen so that all chairs may be wider and offer more legroom than the original design which had nearly 1,000 more seats.
Seating Capacity
Seating for the venue is currently listed at 2,703 guests spread across multiple levels of the theater. For most events, this seating is reserved theater style seating with soft cushions, armrests, and sharp sightlines to the stage from all angles. In addition, guests can enjoy plenty of elbow room with guests for standard seating needs.
Accessibility Seating
Pantages theatre is proud to offer seating for all guests regardless of need. This means that if you have mobility concerns or require accessibility-accommodation seating, then it is available. Such seating and companion seats are offered at a first come, first serve basis. So if you require emergency ADA-approved seating due to injury or accident, then please contact the venue as soon as possible. You may reach out to the venue at (323) 468-1770.
Seating Rows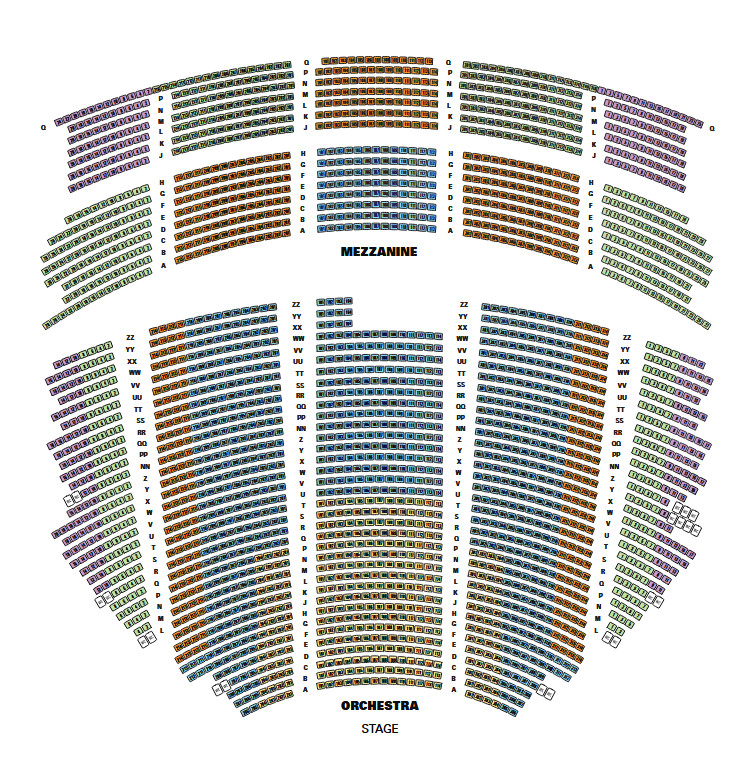 ---
If you are planning a visit here soon, then be sure to check out your desired seating arrangements, choose between the spacious Orchestra section on the main level or up in the Mezzanine for a full wide view. And with a grand total of 2,703 seats, there are plenty of options to choose from!
When arriving to a show at The Pantages, it is worth remembering to leave plenty of time on arrival. The main building doors will be set to open 45 minutes prior to the start time and 30 minutes before hand, you will be able to take your seats.