Hollywood Pantages Theatre - CA | Los Angeles, California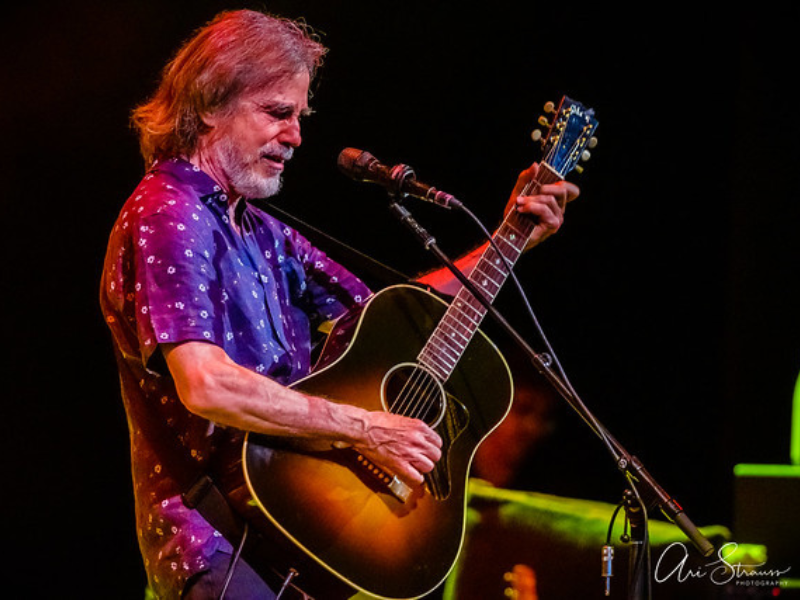 If rocking out to Jackson Browne's greatest hits and reminiscing on the time of your life is something you often do, we have a show for you. We gladly announce that Jackson Browne has unveiled a series of tour dates across North America, and he will be making his way to the Hollywood Pantages Theatre on Friday, the 20th of October, 2023,
For long-time fans of the Rock and Roll Hall of Fame artist, your time has come to finally catch a glimpse of him live. Rock with Browne as he performs his classic hits like "Tender is the Night," "In the Shape of a Heart, "Running on Empty," and many more. This is a night of rock and roll where Browne will be performing over 25 of his most famous songs.
Don't miss out on this experience - buy your tickets right now by clicking on the "GET TICKETS" button.
Jackson Browne is an iconic figure in the world of Rock and Roll. He has become a household name with a career spanning over 50 years, 15 studio albums, and 7 Grammy Award nominations. Famous for hits like "In the Shape of a Heart," "Doctor My Eyes," and "Downhill From Everywhere," we are certain you've heard one of his songs somewhere - perhaps even in a movie soundtrack.
His success peaked in the 1980s, where he released several albums, including "Hold Out," his only album to ever reach the Top 1 in the charts. "Somebody's Baby," a single from the album, was used in the timeless film, "Fast Times at Richmond High."
Jackson Browne is recognized as an artist but also well-known for being an activist. He has received multiple honors and awards for his practices in supporting the right causes. Now 75 years old, Browne is still active in his environmental advocacy, which he began in the late 1970s when he protested against nuclear power plants to promote the use of sustainable energy and co-founded Musicians United for Safe Energy (MUSE) in 1979 with Graham Nash, Bonnie Raitt, and John Hall.
In 2002, Browne received the John Steinbeck Award. This award is given to artists who exemplify the environmental and social values that Steinbeck believed in. Other awards have been given between this and the most recent one in 2018.
Jackson Browne is the first artist to receive the Gandhi Peace Award from the organization, Promoting Enduring Peace. The award is given to individuals for "contributions made in the promotion of international peace and goodwill." It is named in honor of Mohandas Karamchand Gandhi.
"a remarkable musical career that has successfully combined an intensely personal artistry with a broader vision of social justice," said Occidental College upon presenting Browne with an honorary Doctor of Music.
The Courage of Conscience Award from The Peace Abbey was awarded to him. They had described his work as "promoting peace and justice through his music and his unrelenting support for that which promotes nonviolent solutions to problems both nationally and internationally."
Long-time fans have been waiting for this comeback tour - now it's finally official! Click on "GET TICKETS" to save seats in Jackson Browne's show at the Hollywood Pantages Theatre on Friday, the 20th of October, 2023. Be quick before the show sells out!