Hollywood Pantages Theatre - CA | Los Angeles, California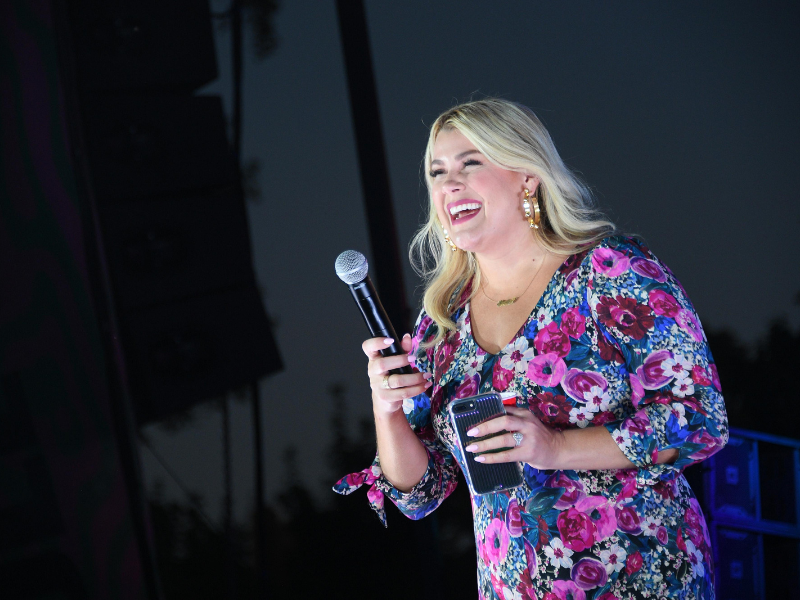 One thing we all need after getting holed up in our homes after the pandemic is a breath of fresh air and of course, comedy. That's exactly what Heather McMahan will be bringing to the stage for her upcoming The Comedy Tour right here in Los Angeles, California!
The badass comedian Heather McMahan is known to put her foot down and give her honest and comedic take on everything about society today. Catch her live as she sets foot at the Hollywood Pantages Theatre on Saturday, the 4th of November, 2023. This hilarious woman is giving you everything you need to have brighter days ahead! Witness her brand-new standup routine in her tour this fall. Now, call up all your friends and tell them you're all coming to the hottest and craziest show of the season!
Tickets to Heather McMahan's show are available here. Click 'get tickets' right now before the show sells out!
The social media star and Netflix actress Heather McMahan is all sparkles and sunshine. She brings joy to her fans with her positive aura and hilariously relatable content. Heather is a beloved standup comedian, storyteller, and the best friend everyone wants. If you know her podcast, "Absolutely Not with Heather McMahan," then you should know it was named one of the Ten Best Podcasts of 2021 by Entertainment Weekly. She's known for her role in the Netflix movie "Love Hard," as well as other appearances in "I Can't Right Now" and "Good Grief."
Heather McMahan is back on tour this year! For all her fans, you better be ready for this insane show. She's making a highly-anticipated stop in Los Angeles, and you need to be there for it. As she said on her website, it's time to get back to work- the world is still on fire. Carbs are still bad for you, and even though we're all dead inside, we're gonna giggle!
The star is uber excited for this upcoming tour and has shared her love for performing in front of a crowd many times. "I love touring, I love seeing people's faces," she said in an interview with Distractify. "There's nothing better than feeling that energy of performing live. I'll tell you what — it is really good to be back on the road."
So get yourselves prepared for The Comeback Tour 2023 by Heather McMahan! This awesome event is something you don't want to miss out on. Mark your calendars and save the date for this once-in-a-lifetime comedy show that will have you laughing and tearing up all the way home. The show is set to happen right in the heart of Hollywood at the Pantages Theatre on Saturday, the 4th of November, 2023. All you crazies now have plans for Saturday night! Head onto this rollercoaster ride with Heather McMahan - you definitely won't regret coming to this show.
Secure your spots to this much-awaited show right now! Click 'get tickets' to proceed with your purchase before it's too late. We're making a comeback this season!