Pantages Theatre Seating Chart
The Pantages Theatre's grand interior brings to mind the setting of the famous Phantom of The Opera. With breathtaking golden arches, intricate carving designs, gorgeous lighting and of course, deep red seating and flowing curtains. All of which enhance the experience of seeing a live production and transport you back in time.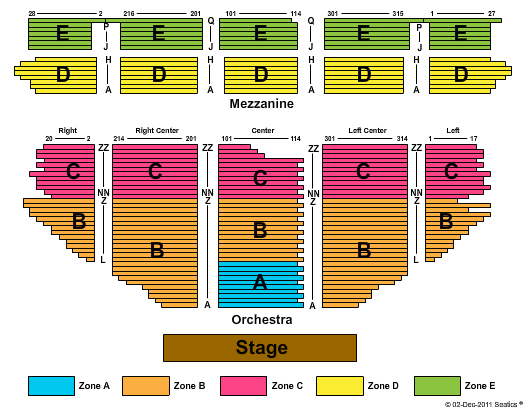 Seeing one of the hit musicals LIVE at The Pantages is something that every one must do, especially those who are dedicated Broadway fans.
If you are planning a visit here soon, then be sure to check out your desired seating arrangements, choose between the spacious Orchestra section on the main level or up in the Mezzanine for a full wide view. And with a grand total of 2,703 seats, there are plenty of options to choose from!
When arriving to a show at The Pantages, it is worth remembering to leave plenty of time on arrival. The main building doors will be set to open 45 minutes prior to the start time and 30 minutes before hand, you will be able to take your seats.